Black seed oil is a very useful medicinal oil that has been used for thousands of years. It is used in medicine, food and cosmetic products. It helps in the treatment of many diseases such as rheumatoid arthritis, asthma and allergic rhinitis. Black seed oil is also used for skin diseases such as psoriasis, acne and vitiligo. It also has a regenerating and restorative effect for hair. Gives shine to dry and lifeless hair. Especially used in dry and cracked skin in winter, black seed oil softens the skin and reduces cracks. It also has antioxidant, anti-inflammatory properties and helps treat inflammation.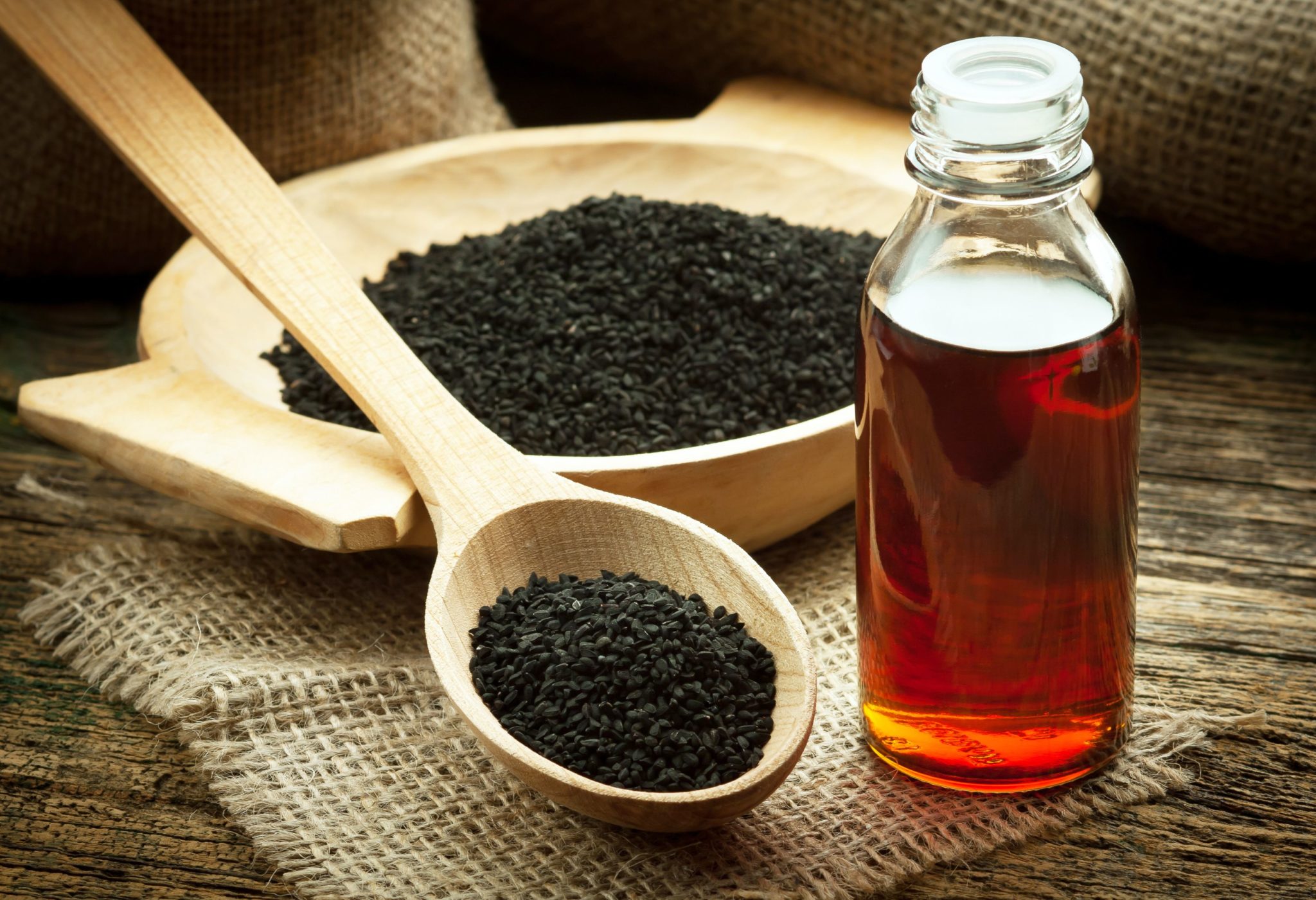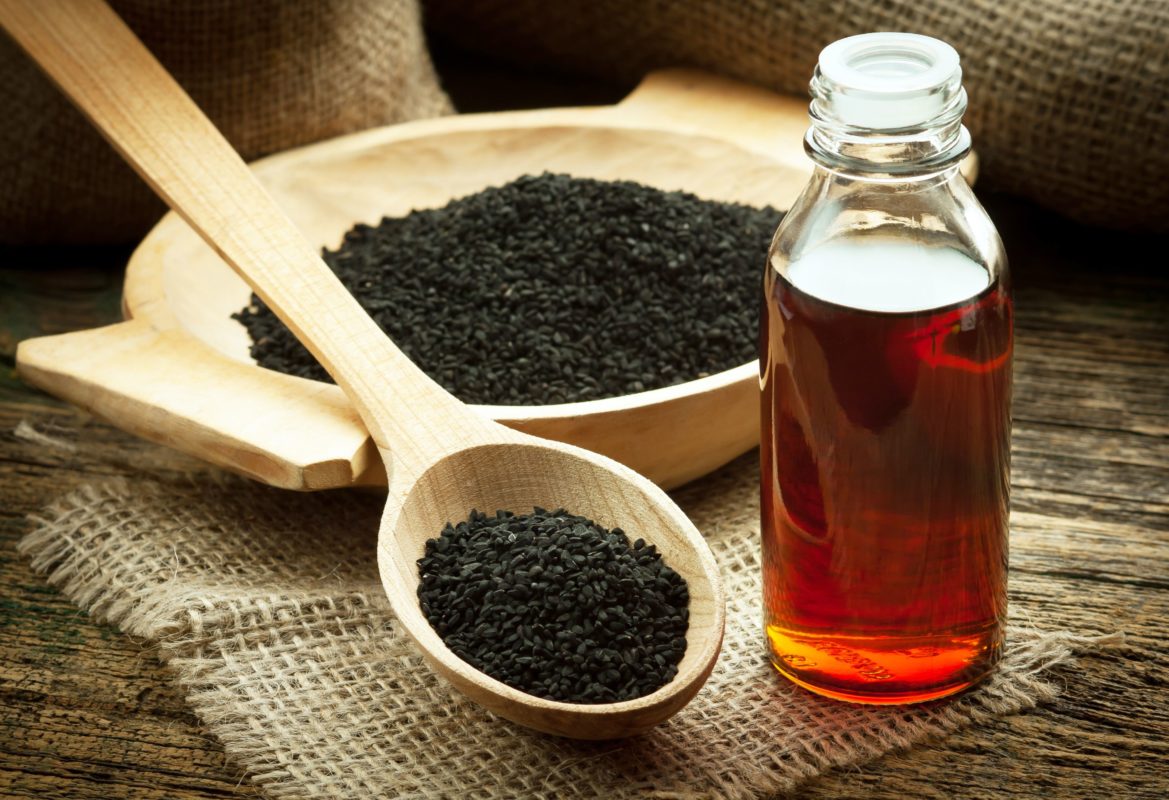 Properties of black seed oil
Black seed is the black seeds of a small plant (Nigella sativa) with blue and white flowers. These black seeds and the oil obtained from these seeds have been used as a natural medicine for thousands of years. Timoquinone, an antioxidant and anti-inflammatory compound contained in black seed oil, is widely used in the traditional treatment of many diseases.
In addition, the anti-cancer effect of timcoquinone has been observed in many studies. Its side effects are extremely low and it has effects that can be an alternative to conventional drugs.
Black seed oil can be used in capsule form or topically. It can be added to massage oils, shampoos and homemade skin care products. It is also suitable for use in meals, sauces and beverages due to its high quality.
Benefits of black seed oil
It can improve the symptoms of rheumatoid arthritis. Studies have shown that black seed oil can improve inflammation and reduce oxidative stress in rheumatoid arthritis patients, thanks to its anti-inflammatory and antioxidant properties. According to a study, patients who used 500 mg of black seed oil capsules for 2 months significantly reduced swelling and stiffness in the joints.
Can be used in the treatment of cancer Black seed oil is extremely rich in timoquinone, a compound that has cancer-fighting power. In experiments with mice, it has been observed that it shrinks tumors, slows their growth, and also protects tissues from radiation damage. However, more studies are needed.
It can be used in the treatment of some skin diseases.
Psoriasis Psoriasis is a common autoimmune skin condition that can be itchy and painful. One study found that topical use of black seed oil increased skin protection and reduced psoriasis symptoms. In another study, it was observed that its topical and oral use increased the effect even more.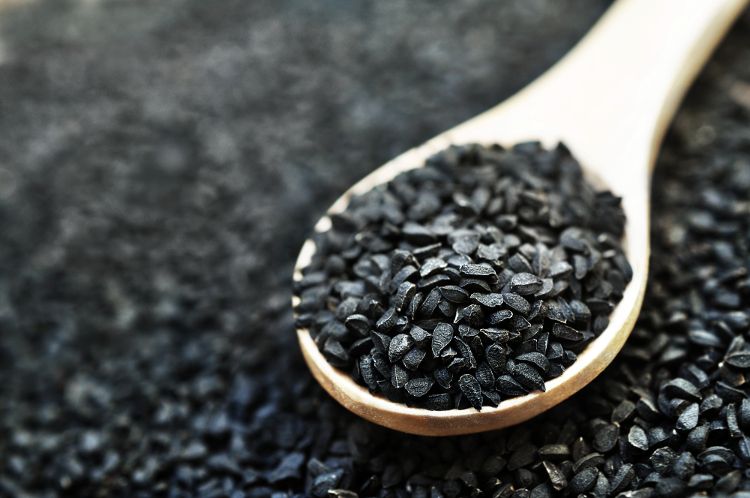 Acne vulgaris Many studies have found that topically applied black seed oil is effective in the treatment of mild or moderate acne vulgaris and reduces inflammation and lesions. It has also been found that its side effects are less than other drugs.
Vitiligo Vitiligo is a hypopigmentation disorder that can cause significant psychological problems in most patients. Studies have shown that black seed oil used topically or orally helps decrease vitiligo lesions.
Balances Cholesterol. Fatty acids are of great importance for cholesterol being balanced. Thanks to the linoleic and oleic acids it contains, the oil of black seed reduces cholesterol and helps balance the cholesterol value.
Reduces asthma symptoms. This oil, which has an anti-inflammatory effect, suppresses asthma symptoms. It can also alleviate bronchitis symptoms by reducing inflammation in the respiratory tract.
It fixes stomach problems. Eating black seed reduces stomach pains, stomach cramps and reflux. Its oil has a soothing effect on gas, abdominal bloating and ulcers.
How to use black seed oil?
The quality of black seed oil is very high. It can be used to flavor meals, sauces, soups and beverages.
It can also be used as an oral supplement for health support. With the help of supplements sold in the form of gel capsules in pharmacies, the amount of timoquinone needed by the body can be taken daily.
It can be added to home remedies, creams, lotions and shampoos for skin use. It can also be applied as a massage oil as it is quickly absorbed by the skin.
Black seed oil and allergies
There is no cure for allergic rhinitis (hay fever), but research has proven that black seed oil can visibly reduce symptoms and severity.
In a small study of 68 allergic rhinitis patients, patients were divided into active and control groups. Patients in the active group used black seed oil as nasal drops for 6 weeks, and food oil in the control group. At the end of 6 weeks, sneezing, eye itching, nasal congestion and other symptoms were observed to be reduced or completely recovered in 9 out of 10 people. In the group using normal food oil, improvement was observed in only 3 out of 10 people.
Does black seed oil weaken?
This healing oil supports the reduction of body mass index by lowering triglyceride levels. In addition, it can speed up the metabolism by controlling the insulin level. Glucose control is provided by balancing the insulin level. In this way, a decrease in the feeling of hunger occurs. It can facilitate weight loss by reducing the feeling of hunger and accelerating metabolism.
Another feature of black seed oil that helps to lose weight is its anti-inflammatory and edema-reducing effect. The antioxidant called timoquinone found in black seed helps to reduce swelling and inflammation in the body.
If you are going to use black seed oil as a capsule, there is no fixed usage dose. It is safe up to 2 grams daily and does not cause side effects. However, starting with 500 mg twice a day and gradually increasing it as needed can provide better results. Do not use without consulting your doctor, black seed oil can interact with some medications.
How to use black seed oil for hair
Black seed oil, which helps hair to grow with the help of the thymoquinone it contains, also prevents hair loss. It promotes hair growth, reduces hair dryness and prevents dandruff formation. It also helps to dry eczema and inflamed wounds on the scalp and ensures that the hair is shiny, soft and healthy with regular use.
Use of:
Massage oil into the scalp and ends half an hour before shower.
30 minutes wash after waiting.
Repeat this cure 2 times a week.
Black seed oil alone is very dominant. So dilute it with coconut oil or olive oil before use.
Black Seed Oil Cream
Black seed oil cream, which is a good moisturizer, nourishes and softens the skin. It is seen that this cream, which is used as an anti-aging, reduces the spots on the skin and postpartum cracks. It helps to dry acne and inflamed wounds and helps to remove the scars that may occur afterwards. The cream can be used at any age.
Black seed oil capsule
Black seed oil can be used as a supplement in capsule form sold in pharmacies, herbalists or online. Capsules can be sold as 500 mg or 1000 mg. It is taken orally and on a full stomach.
Do not use without consulting a doctor, as excessive use of black seed oil may cause damage to the body. You can also find many different brands of supplements on the market. Choose health-approved, well-known brands.