The Bayraktar TB2 is a Tactical Armed / UAV System, developed and manufactured by Baykar. A highly sophisticated design that provides all solutions that operators may need in one integrated system. The system consists of Bayraktar TB2 Armed / UAV Platform, Ground Control Station, Ground Data Terminal, Remote Display Terminal, Advanced Base with Generator and Trailer modules. Thanks to Baykar's technological accumulation and capabilities, the entire system is produced indigenously.

OVER 400 THOUSAND HOURS OF OPERATIONAL FLIGHT
Bayraktar TB2 is a Medium Altitude Long Endurance (MALE), Tactical Unmanned Aerial Vehicle capable of conducting Intelligence, Surveillance and Reconnaissance (ISR) and armed attack missions. An onboard avionic suite with a triple-redundant avionic system encompasses units enabling a fully autonomous taxiing, take-off, landing and cruise. TB2 has proven its efficacy with over 400.000 of operational flight hours. Since 2014, it keeps carrying out missions successfully within the Turkish Armed Forces, Gendarmerie and the Turkish National Police. Currently, 257 Bayraktar platforms are at the service of Turkey, Qatar, Ukraine and Azerbaijan. Bayraktar TB2 holds the record in the Turkish aviation history for endurance (with 27 hours 3 minutes) and for altitude (with 25.030 feet). Bayraktar TB2 is also the first-ever aircraft in its category to be exported abroad.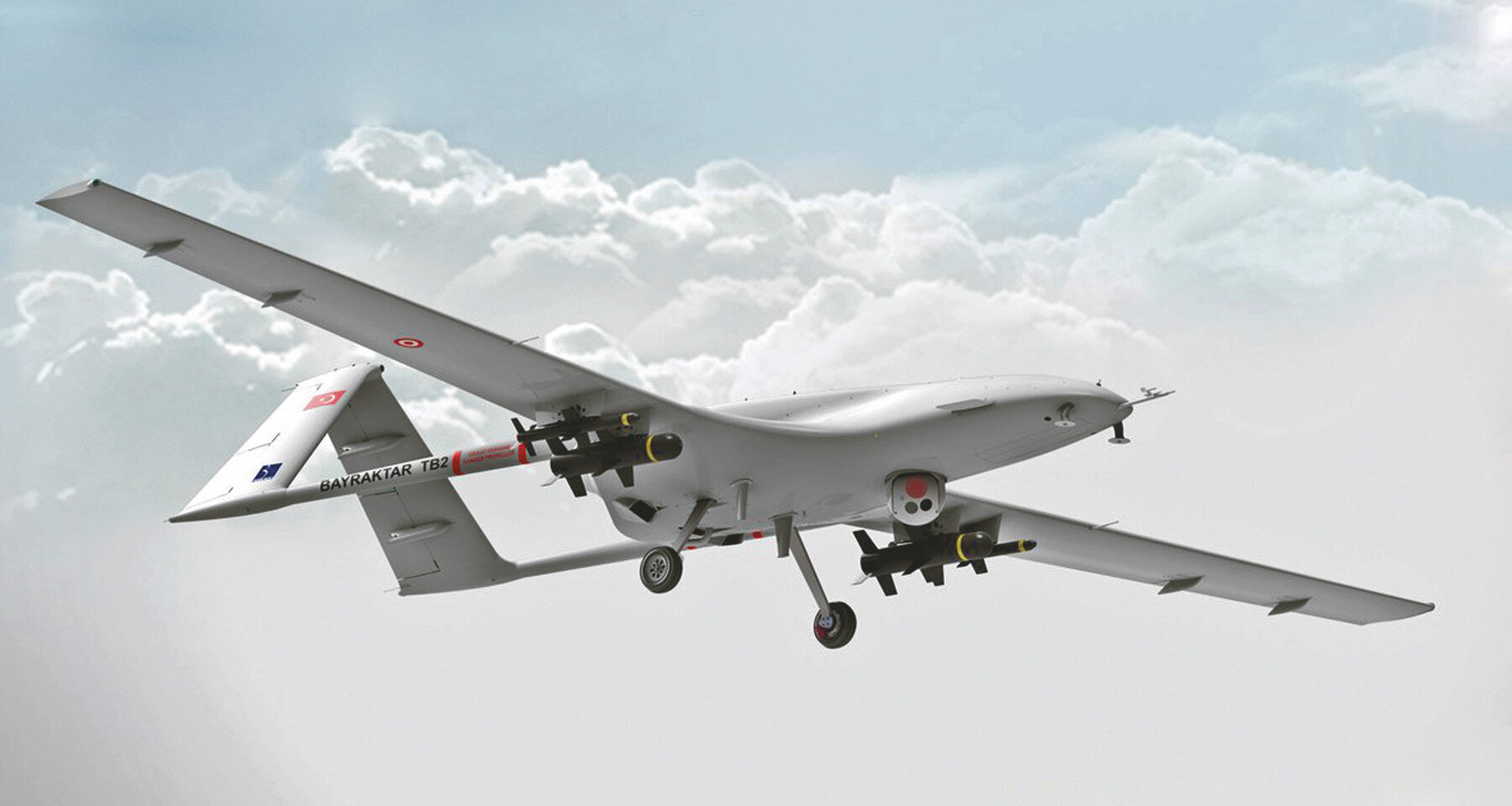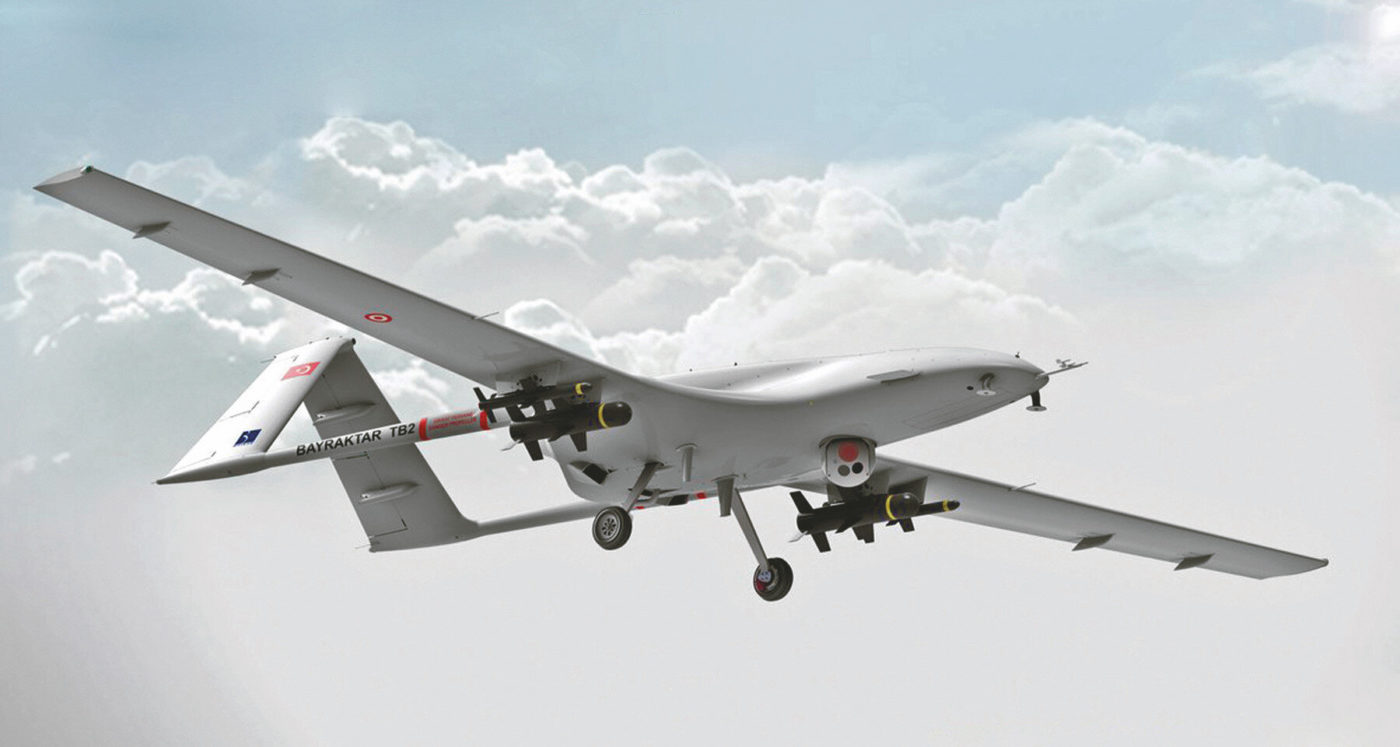 What is the success secret of Bayraktar SİHAs in Ukraine?
Jack Watling, from the Royal United Services Institute, a London-based defense and security think tank, states that at the beginning of the conflict, when Moscow could not install its air defense systems yet, Bayraktar SİHAs were performing unexpectedly successful works.
Watling noted that the Bayraktar TB2s should not have a major impact in this war, as they are slow-flying aircraft with a wide electromagnetic signature and a wide radar cross-section, and that the Russians with an advanced air defense system can actually hit these SİHAs. "Ukraine usually flies these aircraft at a low level, then rises and becomes effective by raiding random targets."
"Cheap but deadly Turkish drones support Ukraine's defense"
The Bayraktar TB2 drones, which carry light, laser-guided bombs, are normally successful in low-tech conflicts, and Turkey has sold them to more than a dozen countries, including Azerbaijan, Libya, Morocco and Ethiopia.
British Defense Secretary Ben Wallace, in his briefing to the Parliament on March 9, praised the unmanned aerial vehicles, especially the Turkish TB2 UAVs, along with other weapons donated to Ukraine by the West.
Drones have also found success on social media. Aerial videos of the destruction of Russian armored vehicles have become an important tool for Ukraine's information warfare.
A video using the song "Bayraktar", using the explosion sounds to match the beats, was uploaded to YouTube and played on Ukrainian radio.
"As long as they are still flying and armed, they will be useful," said Aaron Stein, Director of the US-based Foreign Policy Research Institute. "The videos enchanted people because you can see the airstrike in high resolution."
Turkey began selling TB2 drones to Ukraine in 2019, and Kyiv has used them to fight Russian-backed separatists in the eastern Donbas region.
https://anatolianbazaar.com/product/turkish-baykar-bayraktar-tb2-tactical-armed-uav-siha-ucav-system-1-24-scale-model-kit/